COVID-19 UPDATE: Safety and Health Professionals at JFAssociates have been actively working with clients to answer their questions to help manage and mitigate risk associated with COVID-19.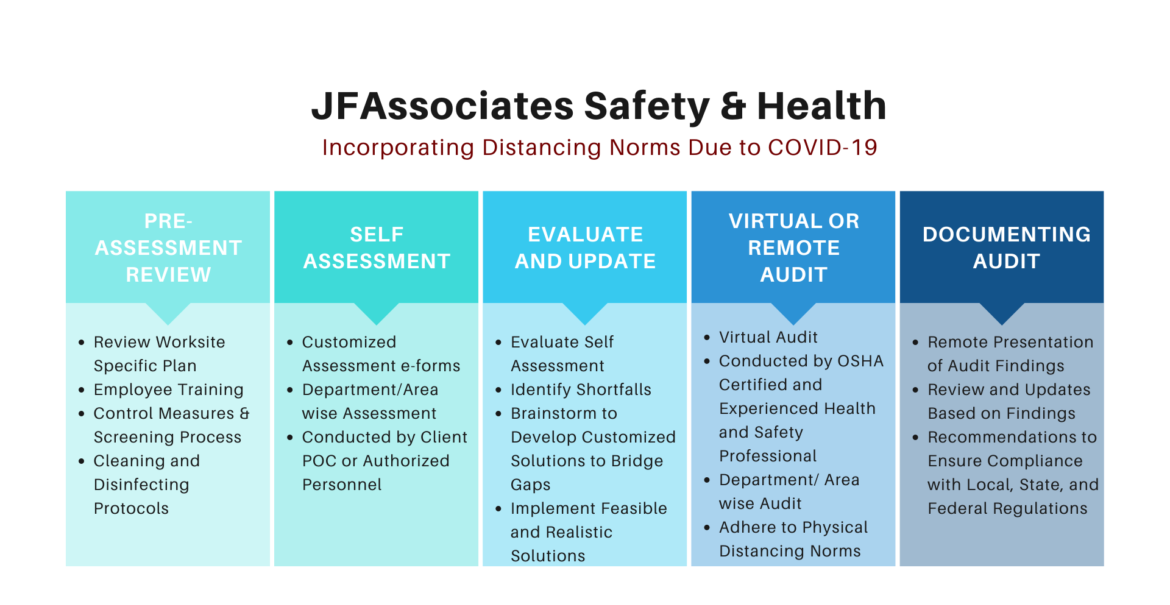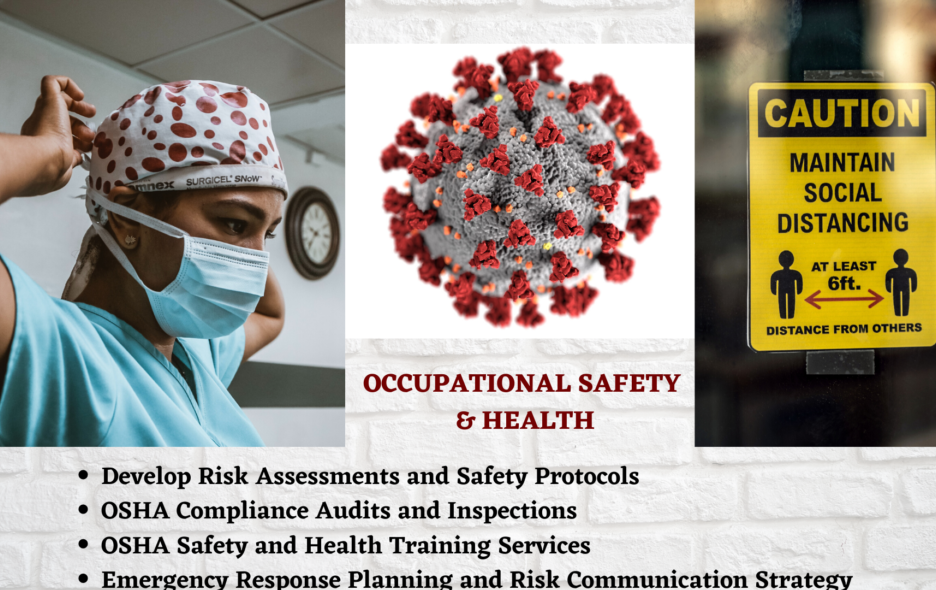 JFAssociates, Inc. Safety & Health Services provides a customized comprehensive solution for businesses and organizations. We offer a range of services in the field of workplace safety. We provide training and consulting services to general industries. JFAssociates, Inc. experts combine knowledge, skills, and leadership with the expertise of our associated consultants who have recognized career experience in key safety and health areas. Our experts understand clients' needs, and are well prepared to provide the most current knowledge to assist in meeting your safety objectives efficiently and effectively.
There is clear evidence that effective health and safety management contributes directly to overall success. The 'Swiss Cheese' model suggests that health and safety incidents are often the result of a number of shortcomings (holes) which unfortunately overlap in a given scenario.
JFAssociates, Inc. Process
Accidents and illnesses cost you money, in lost time, lost skills, insurance premium increases, legal proceedings, etc. The benefits of implementing a successful safety program can be numerous. We can help you develop proactive safety practices that improve your safety performance. JFAssociates, Inc. comprehensive and systematic approach provides results and identifies best practices and not only reduces the risk of employee injuries but also mitigates the likelihood and severity of expensive OSHA citations.
JFAssociates, Inc. offers its services, expertise, and a cost-effective approach to OSHA's compliance methodology and ensures that our clients are well-positioned to mitigate risks and exposure and thereby avoid possible future citations, enforcement penalties, and legal actions. JFAssociates, Inc. has a rich history of working closely with legal counsel (both in-house and outside) to ensure confidentiality of the work performed as consultants and as experts.
The Safety and Health specialists at JFAssociates, Inc. can:
Identify and propose solutions to potential hazards by inspecting facilities, machinery, and safety equipment

Review plans and specifications for machinery and equipment to make sure they meet safety requirements

Evaluate the effectiveness of various industrial control mechanisms

Ensure that our clients are compliant with health and safety regulations

Recommend safety devices on machinery or assist in the installation of these devices

Review employee safety programs and recommend improvements

Maintain and apply knowledge of current policies, regulations, and industrial processes
OSHA Compliance Audits and Inspections

OSHA Safety and Health Training Services
OSHA Compliance Audits and Inspections
JFAssociates, Inc. specializes in providing the following inspection services:
Single audit

Periodic audits

Mock OSHA inspections and solutions

Preparation for NEP (National Emphasis Programs)

Proactive and reactive plans for supporting OSHA audits

OSHA recordkeeping
OSHA Safety and Health Training Services
Pre-employment safety assessments

Customized safety training programs

Develop a comprehensive safety management program

Review and audit of existing safety & health performance metrics